This site will work and look better in a browser that supports
web standards
, but it is accessible to any browser or Internet device.
Map to the Twin Butte Bunch Shooting Range
The Twin Butte Bunch range is located 7 miles west of Rexburg, Idaho. Just take the Hwy 33 exit at Rexburg, go west 7 miles, and the entrance to the range is on the north (right) side of the highway.
Or, if you're on I-15, take the Hwy 33 exit and head east for 12 miles.
"X" marks the spot on the map below.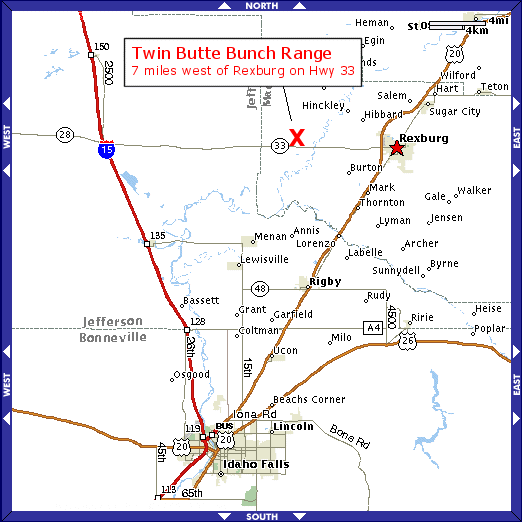 Got question? See the contacts page.